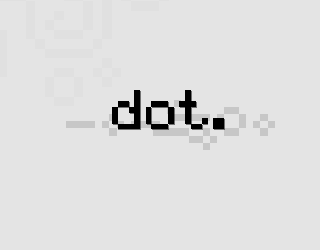 dot. (DEMO)
A downloadable game for Windows, macOS, and Linux
NOTE: THIS GAME IS A PROTOTYPE. Please leave feedback!
---
Overview
dot. is a 2D Top-Down shooter with level exploration and puzzle elements. This demo of dot. contains multiple levels with initial attempts at implementing these features.
THANKS FOR PLAYING,
wheelsmif
Install instructions
1. Create a folder somewhere, preferably titled "dot"
2. Extract the contents of "dot.zip" into the folder you created.
3. With dot_Data and dot.exe in the same directory, run dot.exe!